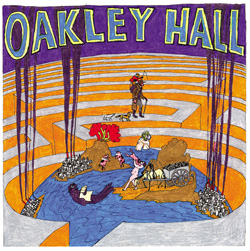 OAKLEY HALL CD/LP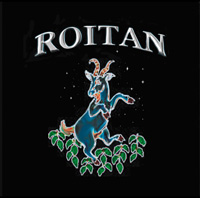 ROITAN CD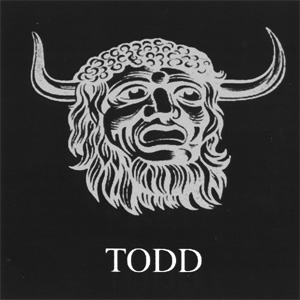 TODD
LP
ASS BABOONS OF VENUS
November 3rd Cafe du Nord San Francisco, CA w/ Deefhoof
November 13th at El Rio San Francisco, CA w/ Zmerzlina and the Ghosts
MC TRACHIOTOMY
11/11 - Athens, GA - Venue: THE CALADONIA LOUNGE 256 West Clayton, Athens, GA 30601
11/12 - Charlottesville, VA venue: THE PUD HOUSE 223 Shamrock Rd. Charlottesville VA22903 CVillepudhouse@aol.com venenue phone: (434)244-8722
11/13 - Richmond, VA - Venue: HOLY CHOW 309 Laurel St. Richmond, Va 23220
11/14 - Baltimore, MD - venue: TARANTULA HILL. 2118 West Pratt Baltimore, MD 21223
11/15 - Brooklyn, NY - TBA venue:? contact: Fitz johnfitz100@yahoo.com
11/16 - Providence, RI - venue: THE DIRT PALACE 14 Olneyville Sq Providence, RI 02909
11/17 - Boston, Ma - O'BRIANS PUB 808 Parker St. #1 Boston MASS 02120 contact / promoter: Debbie eximousproductions@hotmail.com venue phone: (617)782-6245
11/18 - off -
11/19 - NYC venue: Knittting Factory w/ Quintron & Miss Pussycat and MELT BANANA Wed 11/20 venue: ARLENE GROCERY 95 stanton St. NY NY 10002
11/21 - off
11/22 - Detroit, MICH - TBA- contact - Aron Dilloway (734)677-4212 or Pete Larson (517)265-2883
11/23 - Chicago, IL - venue: THE EMPTY BOTTLE 1035 N. Western Ave Chicago, IL 60622 w/ Quintron&Miss Pussycat and STEREO TOTAL
11/24 - Chicago IL venue: FIRESIDE Chicago IL contact: Brian Peterson 773 2764915
11/25 - Memphis, TN - venue: YOUNG AVE DELI -special DJ party night Todd:901 278 0034
11/26 - New Orleans, LA venue: TOP SECRET ULTRA-PRIVATE New Orleans LA 70117
QUINTRON/MISS PUSSYCAT
OCTOBER 31 El Matador Halloween show with the Detonations and DJ Dr. Cliff
NOVEMBER 12 Tuscon, AZ at Club Congress w / Stereo total
NOVEMBER 13 San Diego at Casbah with Stereo total
NOVEMBER 14 Los Angeles at the Troubador with Stereo Total
NOVEMBER 16 San Francisco at Slims with Stereo Total
NOVEMBER 19 Denver, CO at the 15th St Tavern w / local band
NOVEMBER 21 Minneapolis, MN at 7th ST. Entry with Stereo total and da Horn
NOVEMBER 22 Milwaukee, WI at the onopa brewing Co with Stereo Total and da Horn
NOVEMBER 23 Chicago, IL at the Empty Bottle with Stereo Total and MC Trachiotomy!
NOVEMBER 24 Detroit, MICH at the Magic Stick with Stereo Total
NOVEMBER 25 Cleveland, OH at the Grog Shop with Stereo total and da HOrN
NOVEMBER 28 Montreal, CANADA at Lion D'or with Stereo Total and Snowsuit
NOVEMBER 29 Boston, MA at T.T. the Bear's (???) with Stereo Total and Snowsuit
NOVEMBER 30 NYC at the Knitting Factory with Stereo Total - TWO SHOWS!
TEMPLE OF BON MATIN
Sunday Oct. 20th...Lexington, KY....at Irene Moon's house! (Club Seal)
Monday Oct. 21st....Louisville, KY....w/ Kennan Lawler
Tuesday Oct. 22nd....Nashville, TN....w/ Dave Cloud
Wednesday Oct. 23rd....OFF....visit w/ Arthur Doyle
Thursday Oct. 24th....Shreveport, LA...at The ZEBRA CLUB
Friday Oct. 25th....Houston, TX... at The Sound Exchange
Saturday Oct. 26th...Austin, TX...w/ Charalambides
Sunday Oct. 27th.....San Antonio, TX...at SIN 13
Monday Oct. 28th...El Paso, TX....at BLUE AGAVE
Tuesday Oct. 29th....OFF
Wednesday Oct. 30th.....Phoenix, AZ.....at MODIFIED ARTS
Thursday Oct. 31st...Claremont, CA....radio broadcast at KSPC...6- 8pm
Friday Nov. 1st....Los Angeles, CA.....at The Smell...
w/ Kreamy Electric Santa, LIQUORBALL and The Centimeters

WOLF EYES
OCTOBER 31 with Ectomorph at the Blind Pig, An Arbor, MI
11-03 Roxbury, Mass w/ Emil Beaulieau, Agnostronic Blunt, & Fire Over New England. early show 4pm - 8pm. @ Berwick Research Institute, All Ages
11-16 Chicago, IL w/ Black Dice @ The Abbey
11-17 Oberlin, OH w/ Black Dice, Oneida @ Oberlin College
11-18 Cleveland, OH w/ Black Dice @ The Grog Shop

---
CURRENT
RELEASES
---
25 Suaves "1938"
CD/LP
Wolf Eyes
"Dread" CD
Ass Baboons of Venus
CD
MC Trachiotomy
"w/love from Tathiti" CD
OUT SOON:
Mind Flayer
CD/LP
Force Field "Lord of the Rings Modulator"
CD/2LP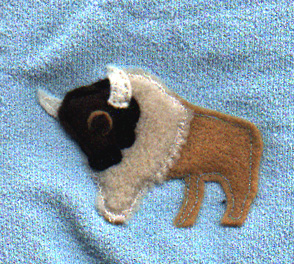 Buy hats and bags from DJ Party Girl!